Choosing Edibles for Sexual Arousal: Top 5 AskGrowers Picks 
Top 5 Edibles for Male and Female Arousal: Rating from AskGrowers
Cannabis is everywhere today, recommended for all problems and health issues people might have. It is widely advised as a herbal, non-addictive remedy for people with chronic stress, anxiety, and depression. It is also widely used by insomniacs or patients suffering from chronic pain due to its painkilling and soothing properties. However, not many people know that the magical properties of cannabis also include sexual arousal. This effect is mainly achieved by the mild cerebral high THC causes, coupled with CBD's soothing and relaxing impact.
So, how can one derive these benefits from weed if they don't smoke and are generally against weed consumption in the form of joints or bongs? The answer is in edibles. This method of cannabis use is less stigmatized in the modern community; besides, the market is awash with numerous offers of delicious, precisely dosed edibles.
Choosing the top-tier product may, nonetheless, be problematic. The modern cannabis industry is quickly growing and competitive, and new brands pop up daily to outperform others. Thus, it is vital to select cannabis-infused edibles properly regarding licensing, production methods, and other elements essential for a healthy user experience. This article explores the best edibles for male and female arousal you may try to elevate your sensations and get the most out of a romantic night with weed.
Arousal Properties of Cannabis
At first glance, it might be strange to associate weed with sex, as most people use it to relax, calm down, and battle stress. However, the gist of weed's effect on sexual arousal is its ability to heighten and intensify senses. Thus, people who consume the right strains of weed (those not associated with potent relaxation and sleepiness) can have a real boost of sexual drive, enjoying sexual intercourse way more than without weed. Besides, weed is a well-known mood booster, which also affects your sensations and leads to better-quality sex.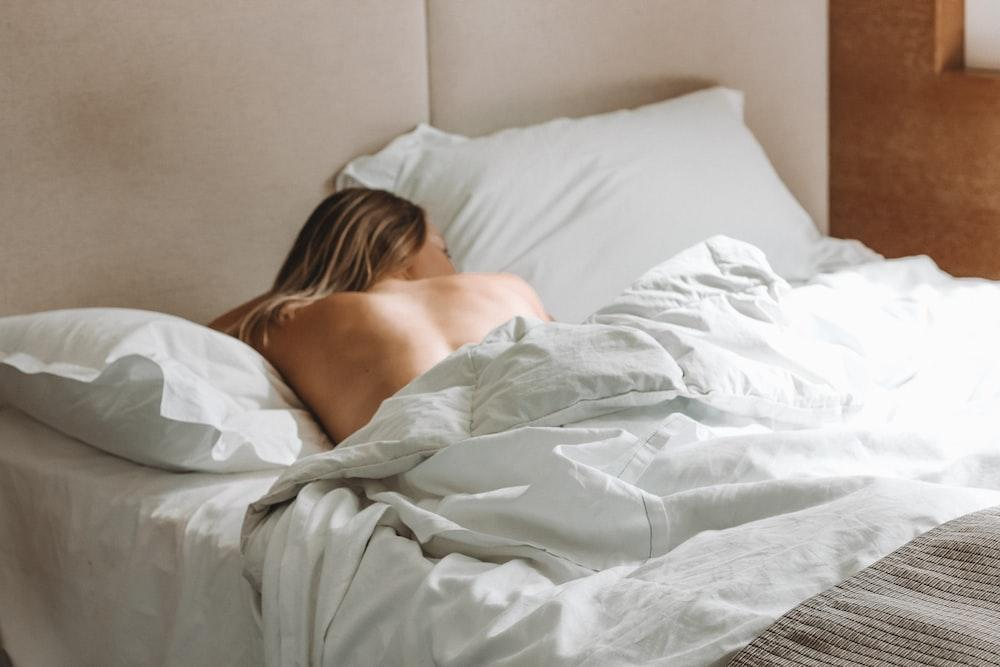 Cannabis Edibles Available in the Market
Once you decide to heighten your senses and improve your sex drive with weed, the issue of consumption mode should be considered first. Smoking a joint together or firing a bong is not that romantic for many modern couples, especially those who never dealt with weed before. Thus, edibles can become a great solution that comes without typical weed flavor, is pocket-friendly, and allows quick and mess-free use.
When choosing the edibles for your romantic date, you may consider the following types:
Gummies
Chocolate
Cookies
Brownies
Candies
You can also find various other options, such as edible lotions or liquid chocolate; let your fantasy go and see what you can find for greater sexual enjoyment.
Top 5 Picks by AskGrowers
We've searched wide to find the best edibles specifically meant for sexual arousal. Here's our catch:
#1 Elm & Rye's Performance Enhancer
These edibles by Elm & Rye are a perfect dietary supplement for people wishing to be always in the mood for sex. They don't act like a Viagra, meaning that you don't need to take them right before the sexual intercourse. Yet, by consuming these edibles on a daily basis, both men and women are guaranteed a more positive mood, which is always a good precondition for high-quality sex.
#2 CBDfx Gummies
Once you have decided to wind down and prepare for a romantic night without stresses of the day, the broad-spectrum CBD gummies can help you out. Each gummy comes with 10mg of top-quality CBD, which will set you in the right mood and allow you to enjoy a sexual intercourse with your partner to the fullest.
#3 Botany Farms: Delta 9 THC Gummies
Delta 9 gummies offer a perfect combo of ingredients for people not afraid of THC. Each gummy comes with 10mg of THC and 14mg of CBD, which is a potent concentration for sexual arousal, pronounced entourage effect, and mild cerebral high that will let you indulge in the romantic business together with your partner.
#4 3Chi's edibles
3Chi is an American brand specifically known for producing edibles for female arousal. The brand's products come with precisely formulated ingredients that absorb quickly and act fast on the female hormonal system and mood to ensure that the date goes as planned.
#5 EVN's mint CBD oil
This product is specifically meant for relaxation before the romantic date, which is often key to receiving pleasure from sex. The CBD oil helps users stay calm and relaxed, enjoying the date and deriving maximum body pleasure from the partner's honey and hugs.
Which Strain to Choose?
When it comes to choosing edibles for arousal, the discussion always touches upon the best strains of weed for sex. It is explained by the fact that only by choosing the best marijuana strains for sex, you can expect the pronounced arousal effect you want. Otherwise, you may end up couch-locked and slow together with your couple, which is the last thing you would expect from a romantic intercourse.
Here are the best weed strains for sex that experts recommend for arousal and healthy stress relief:
Northern Lights
Green Crack
Sour Diesel
Girl Scout
Jillybean
Bubba Kush
Blueberry Lambsbread
Trainwreck
Make Your Night Unforgettable with Weed Edibles
Now that you know everything about top-tier edibles and understand how to select the best cannabis strains for sex, it's time to plan a romantic evening with a twist. Make sure you discuss this plan with your partner and know for sure that they don't have anything against using cannabis edibles. Besides, it's vital to arrange a good supply of water and snacks; cottonmouth and munchies can kill the entire romance.
This article is a result of Lana Braslavskaya's research and careful review of numerous weed edibles available on the market. Lana is crazy about the potential of the cannabis industry and works to spread true information on weed's benefits to users. Users can follow Lana's picks and insightful tips to enhance their weed use experience.
---