Women started mass uninstallation of the app for cycle monitoring
Even before the US Supreme Court made the historic decision, women in America started uninstalling the app out of fear of being sued.
Many women in America have deleted menstrual cycle tracking apps from their cellphones in recent days, fearing that the data the app collects could be used as evidence against them in states where Iam Gonn is now illegal.
Women began uninstalling the app when a draft Supreme Court opinion was leaked that signaled the court was preparing to overturn a decision that guaranteed the constitutional right to abortion.
Their concerns are not unfounded. Numerous applications collect, store, and sometimes forward data from users. In states where abortion is illegal, prosecutors could request information gathered by such apps while "building" a case against an individual.
– If they want to prosecute a woman for an illegal abortion, they can request data from any application, including those for monitoring cycles – said Sara Spektor, a lawyer and former prosecutor from Texas.
She adds that each company has its own space for storing data, as well as a privacy policy on how they use that data and how long they keep it.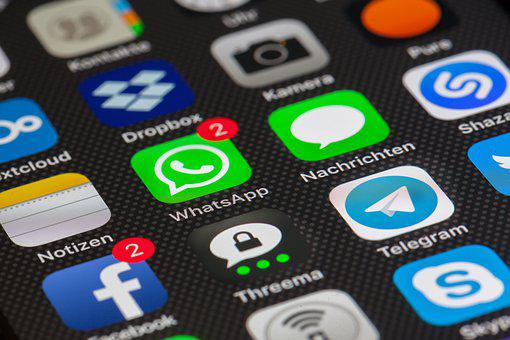 Used to make life easier, now makes life harder?
Menstrual cycle tracking apps are very popular, with 2019 data showing that one in three women in America use them. That application made women's lives significantly easier – from family planning to notice the first symptoms of a disease, and the application was also useful when planning an annual vacation.
A 2019 study published in the British Medical Journal (BMJ) found that 79% of health apps available on the Google Play Store related to medication management and the like regularly shared user data and were "far from transparent". But many of the "big players" have improved over the past years.
Two very popular menstrual cycle tracking apps in the US, Flo, and Clue have more than 55 million users combined.
The Clue app states that it is committed to protecting user data and operates under strict European laws. On the website of the company from Berlin, which created the application, it is stated that the application collects data about the device, events, and usage, in addition to the user's IP address, health, and sensitive data that it can use for the purpose of improving the application, services and preventing abuse of its services.
But Clue does not track a user's exact location and says it does not store sensitive personal information without the user's express permission.
The company also tweeted that it will have a "primary legal obligation under European data protection law" not to disclose any private health information and that it "will not respond to any disclosure request or attempted subpoena of its users' health information by US authorities."
– However, even though the data is "processed" by a company from Europe, this does not mean that they are "immune" to the American prosecution – says Lucy Audibert, a lawyer at Privacy International, an international non-governmental organization that investigates, litigates and advocates against the misuse of technology and data by government and corporation.
– The fact that they are obliged to apply European law is not relevant in this case. If there is a formal legal request from the American authorities, European companies in most cases fulfill the request. Also, a European company may store data outside the EU, and thus become part of various legal provisions and international agreements – says Audibert.
She also emphasized that the use of the European application will not protect women from courts that request data directly from them. But it may be a slightly better option than using one based in the US, as US companies are more easily forced to comply with the demands of US authorities and courts. Enforcement is more difficult compared to European ones.
The Flo app has come under fire before for sharing its users' data. The company's website states that the data is used exclusively for research, and that collected data is used that cannot "be linked to specific users".
However, an investigative article by the Wallstreet Journal revealed that the app notified Facebook when a user had their period or intended to become pregnant.
In 2021, the Federal Trade Commission (FTC) reached a settlement with Flo that requires Flo to undergo an independent review of its privacy policy and obtain user permissions before sharing personal health information. The company did not want to admit that it had done anything wrong.
On Friday, Flo announced that it will soon offer an "anonymous mode", which will allow users to keep their data safe in all circumstances.
Relatively new cycle tracking app Stardust has become the most downloaded free app on iOS in the days following the US Supreme Court ruling. Stardust wrote in its description on Twitter that it's a "first-time privacy tracking app." But, as reported by Vice News, the company stated in its privacy policy that if authorities request user data, it will comply, regardless of whether it is legally required or not. The data is said to be "anonymous" and "encrypted".
– We may disclose your anonymous, encrypted information to third parties to protect the legal rights, safety, and security of the company and users of our services, to enforce our terms of service, prevent fraud, and comply with or respond to law enforcement or legal process or request for cooperation by a government or other entity, regardless of whether it is legally required or not – according to their privacy policy as of Monday.
After Vice's request for comment, Stardust changed its privacy policy to omit the phrase about cooperating with law enforcement "whether or not legally required" to "when legally required."
They did not respond to the journalist's inquiry.
Of course, there are many other cycle tracking apps out there, and each has its own privacy policy.
Because of this, many women in the US find it safer to delete the app.
Melissa (27), a young mother from Texas, deleted the app because she fears that when she travels, her country could use the data if her period is late.
By the way, these are not the only applications that can be used against users when it comes to criminal prosecution, experts warned.
– Google Maps or a random game on your phone can be used against someone just as easily as a period monitoring application – experts say.
They point out that while we should educate each other and take precautions, it's wrong to place the responsibility solely on individuals. They add that companies and lawmakers must act now to protect people.
Concerns about menstrual cycle tracking data are part of a broader debate about the number of personal information smartphones collect. Women's rights organizations around the world are warning users to be more mindful of their digital presence, not least when it comes to period trackers.
Cycle tracking apps can be very useful for many women, said Jonathan Lord, UK medical director for MSI Reproductive Choices.
– But all data can be used against you – he says.
According to Lord, this danger will remain until "we treat abortion like all other health care – regulated like any other medical procedure, but not criminalized."
---